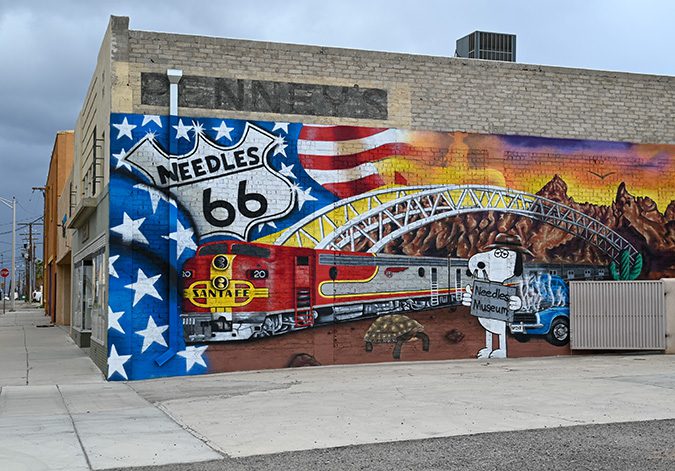 Nestled within the Mojave Desert, Needles is an oasis for railroaders and railfans. The city was founded as a crew change point for the Atlantic and Pacific Railroad, a forerunner to one of our predecessor railways, the Santa Fe Railway.
In the early 1900s, Needles served as a vital stopover that provided water for livestock, train crews, and steam engines, as well as entertainment to travelers. The El Garces hotel and dining room, built in 1908 next to the Needles train station, became a popular destination that attracted celebrities like Harry Houdini and Charlie Chaplin.
"BNSF is proud of its rich heritage in Needles, which played a key role in developing the West and Southern California," Lena Kent, general director, Public Affairs for California, said. "Needles continues to be an integral part of our Southern Transcon, supporting the safe and efficient movement of goods between California and the rest of the nation."
Click here to learn more.