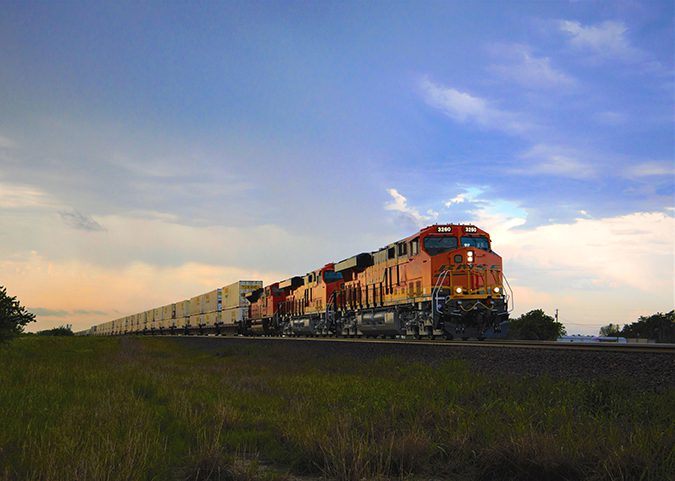 At BNSF, we're extending our environmental responsibility beyond daily operations. Our Engineering Services team is now shrinking our carbon footprint, from design through construction. The Alliance Intermodal Facility's recent expansion in north Texas exemplifies our increased commitment to sustainability.
At Alliance, we avoided 8,106 metric tons of CO2 emissions through sustainable choices, such as recycling and reusing raw materials, fabricating pipes on site, transporting new track via rail instead of truck; using long-lasting concrete paving in lieu of asphalt, and choosing landscaping that doesn't require irrigation.
"Sustainable design and construction practices provide good long-term BNSF business, environmental, and community value," said John Lovenburg, vice president, Environment & Sustainability. "This approach aligns us well with our customers with sustainability and carbon goals for their supply chains, including intermodal transportation."
Click here to learn more.