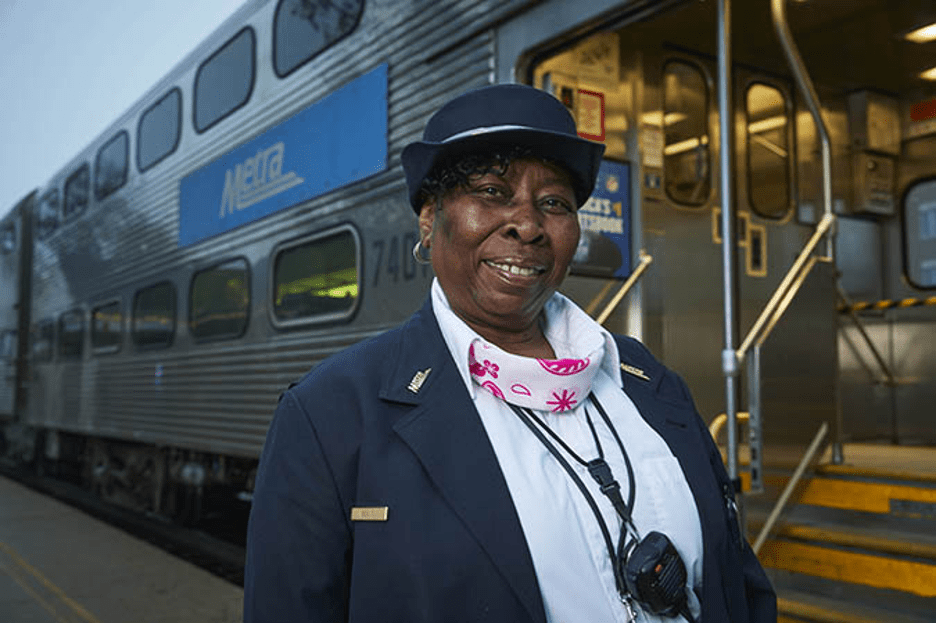 While we are best known for our freight services, BNSF also has a long and rich history of providing safe, convenient, economical, and environmentally friendly commuter rail service, dating back more than 150 years. Our suburban train service encompasses four metropolitan areas and currently runs 166 weekday commuter rail trains. We also proudly host Amtrak intercity passenger rail that is constructively shared and does not negatively affect BNSF freight service. Commuter agencies like Amtrak, which had approximately 5 million train miles on our network in 2021, participate in cost-sharing for access to BNSF rail lines.
Safety is of utmost importance to commuter conductors like Beverly Thompson-Visor, who began as a switchman in our Cicero Yard in Chicago in 1995. Thompson-Visor is usually the first point of contact for morning commuters and frazzled tourists exploring a new city.
"I'm a reflection of this company, so I want to do my job with kindness," Thompson-Visor said. "And I'll always wait for the straggler to get on or off the train."
Meet some more of our BNSF family who make our commuter rail run efficiently, on time, and always with a smile.
Read more here.