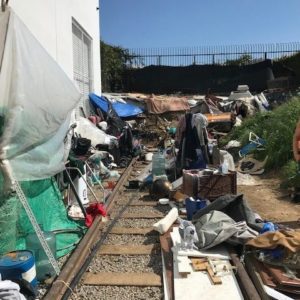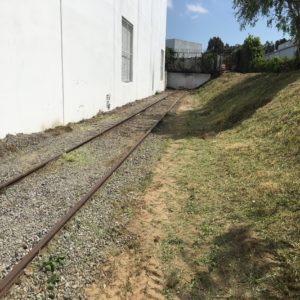 Across its network, BNSF is grappling with an overwhelming increase in homeless encampments along the tracks and on railroad property. In fact, California accounts for 20% of the nation's homeless population. BNSF is very concerned about the safety risks of these encampments. In response, BNSF created a community liaison position focused solely on coordinating with cities and service providers to find safer places for the homeless, help connect them with services and resources and dismantle encampments on railroad property.
Israel Salazar, a 24-year employee and BNSF Deputy Police Chief, started in his new role in December 2017. He quickly developed a plan, "Project Safe Distance" to partner with communities to address homeless issues on and near BNSF Railway property. To date, BNSF has safely removed more than 650 encampments across its system.
In Orange County, since January 2018, BNSF has removed more than 50 encampments along our right-of-way in cities including Anaheim, Buena Park, Fullerton, Irvine, Placentia and Tustin. This includes 31 encampments in 2018 and 28 so far in 2019.
We value our partnerships with cities as we work together to keep our communities safe. Once an encampment is reported, BNSF posts a 72-hour notice to vacate the property and the encampment is generally removed within two weeks. If there is a homeless encampment on BNSF property, please submit a request at: http://www.bnsf.com/about-bnsf/contact-us-form.html